Blackhills Specialist Dental Clinic fills Parliamentary role
Blackhills Specialist Dental Clinic fills Parliamentary role
Date Published:21/10/2014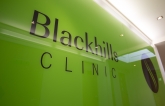 Perthshire-based Blackhills Specialist Dental Clinic has been chosen to represent the private healthcare sector in this year's influential UK Parliamentary Review.
Helping to shape the future of key sectors, the Parliamentary Review will detail the achievements and challenges within private healthcare in 2014 for the first time ever.
Blackhills Clinic in Aberuthven is the only dental practice and the only Scottish business to feature in this crucial blueprint for future reform. Click on the link below to
read the Review. (go to Page 27)

"To be honest, I couldn't believe the news that we had been selected as the only UK dental practice to give a report to such a prestigious and highly regarded publication."
Specialist oral surgeon and clinical director at Blackhills, Paul Stone, expressed his "delight and honour" at being invited to contribute to one of the country's most authoritative and renowned publications.
"We are the only Scottish contributors and have been asked to respond to the 2014 Review topic of "Raising standards in private healthcare". This is an issue we really believe in and work hard to maintain within the Clinic among all the staff and specialists".
The Parliamentary Review delivers a guide to best practice in management in key industries and across the public sector, reaching an audience of more than 150,000 of the UK's leading business executives, Ministers, policymakers and opinion formers.
The innovative approach taken at Blackhills Clinic under Paul's leadership will now serve as an example to the rest of the sector.
"At Blackhills Clinic we treat our patients by working as a team of specialist clinicians, cooperating and interlinking with each other to ensure that the best possible standard of care can be provided. This means that all the necessary treatment can be carried out at our purpose-built clinic in its central location right on the A9 just south of Perth."
Parliamentary Review director Daniel Yossman said: "The key idea of the Review is to demonstrate how determined leadership and innovative thinking can really turn around organisations or to highlight best practice of outstanding leaders in their field – the contributors thus act as a template for reform.
"We don't just pluck businesses out of the air for the Review," he explained. "Experienced research staff work tirelessly to source the outstanding practitioners in each sector whose work and good practice set them apart as key influencers and leaders in their field.
"This is the first year we have featured a private healthcare review because we wanted to look at how it worked differently to the NHS.
"Blackhills Clinic is seen as an outstanding representative of dental care within the private healthcare sector in the UK," said Mr Yossman, "and their example will help to raise standards and set agendas within their field in the years ahead.
"When the UK's Ministers and executives read The Parliamentary Review they will have access to a unique blend of in-depth political analysis from leading commentators, combined with detailed business best practice accounts from their peers."
Combining political commentary from leading journalists, with sector specific insight from the Prime Minister, Secretaries of State, Ministers and MPs, The Parliamentary Review is an indispensable guide to industry best practice and how sector leaders have responded to challenges in the political and economic environment.
The Review has several editions, each focusing on an individual policy area all with a strategic aim of raising standards by highlighting best practice.
The Parliamentary Review 2014 was published in December and features forewords by David Cameron and leading Government Ministers.