Announcement of Changes at Blackhills Dental Clinic
Announcement of Changes at Blackhills Dental Clinic
Date Published:22/03/2023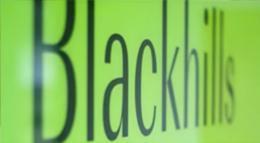 Announcement of Changes at Blackhills Dental Clinic
17 years ago, Blackhills Clinic was set-up to provide specialist dental care for referring colleagues. Since then, the clinic has seen over 15,000 patients, referred by more than 900 different dentists from all over the country. As some of you will have heard, one of the original founders, Paul Stone, has decided to retire in a few weeks' time, which will mean a few changes to some of the services the clinic provides. Below is a list of our clinicians, who would be delighted to receive referrals and work with you.
Graeme Lillywhite (specialist in restorative dentistry and prosthodontics, and implant surgeon)
Marilou Ciantar (specialist periodontist and implant surgeon)
Brian Stevenson (specialist in restorative dentistry and endodontics, and implant surgeon)
Nadir Khan (specialist oral surgeon and implant surgeon and the newest team member, with many years of experience, including expertise in bone grafting)
Lorna Harley (specialist endodontist)
Adela Laverick (specialist in prosthodontics and now back from her 12-month sabbatical, completing her master's degree)
Stephen Ferrier (another recent team member, with extensive restorative experience as a senior dental academic in Western Ontario university)
Donald Thomson (specialist in dental and maxillofacial radiology)
All referrals are triaged by the specialists at the clinic, to ensure that the most appropriate clinician, or combination of clinicians see each patient, so please try to include as much relevant information (clinical details, radiographs, photographs, charts etc.) as possible.
"Share the care with Blackhills Dental Clinic"