On a daily basis we have patients expressing how happy they are to have choosen certain treatment types. When a patient does this we ask them to write a Testimonial Letter, these can often help other patients who are still slightly unsure and need a little more reassurance. We keep our Testimonials in the waiting area in folders for everyone to have a read of. Please feel free to read these the next time you visit us.
We would like to thank once again our lovely patients who have provided us with letters over the years.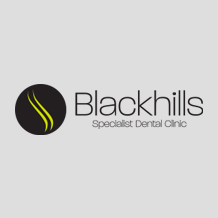 MM
I travelled 50 miles to and from Blackhills Dental Clinic. A Journey of 100 miles for every appointment but it was worth every mile!
My few remaining teeth were a mess. Loose and decaying. It took me years to accept the inevitable, but I knew that I did not want a full set of denture, so implants had to be the solution. I met with Paul Stone and Adela Laverick at my first appointment. All options were discussed and I was "told straight" what the treatment would imvolve. Follow up emails detailing treatment options and costs meant that I could read and discuss everything at home with my husband. At no time did I feel under pressure and I was given the information, but the decision was mine. I decided to go ahead!
Depsite being a nervous patient, I felt I was in good hands. Both Paul and Adela are highly skilled professionals with a well-deserved reputation for excellance. Equally importantly, froma patient's point of view, they are both very pleasant, chatty and reassuring. The support staff - chairside and reception - were all very helpful and friendly. Communcation on all levels is excellent.
I now have full set of implants - appropriate in appearance to my 65 years. I can eat foods that I have been unable to eat for years. I can bite, chew and most importantly, I can smile!
My advice to anyone thining about implants would be to meet the team at Blackhills. Each one of you contributes to the excellent reputation of Blackhills Dental Clinic, for clinical and patient care and your advice and support overt the past year have been much appreciated.
Glasgow, Aug 2022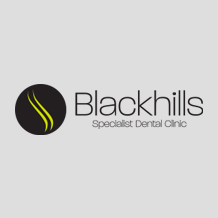 GB
Just a letter of thanks for your kind care and professionalism during the latest implant operation. Things have settled well and we now have a scheduled programme of completion with my Dentist.
I guess most folks would approach such an operation with some trepidation, but your clarity of explaination, your good humour and somewhat deft professional skills made the process quite relaxed for me (not an easy thing to achieve!!), as previously with implant operations conducted by yourself at Blackhills. I have to say that these have been painless events, the clinical care at Blackhills second to none, thus quite simple and your willingness to co-ordinate the whole treatment with my own dentist, who then takes on the completion of the process, renders the whole thing seemless.
Again my thanks and my best wishes for continued success at Blackhills.
Aberdeen, Jul 2022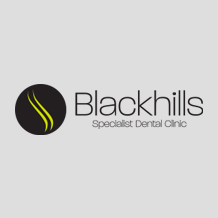 EB
Having completed two implant procedures, I'd like to say how impressed I was with the whole experience. The pre-procedure was carried out thoroughly with each step carefully explained. The actual 'mini op' was completed very quickly with only minimal discomfort for a few hours afterwards. I was given painkillers and a good mouthwash ensuring th site would heal quickly and painlessly. Th finished implant is perfect and I am absolutely delighted with it.
I hope this will reassure anyone considering having an implant. I have only positive comments. And I feel that the cost reflects the utmost professionalism shown by Paul and his team and the superb results!
Many thanks to everyone at Blackhills from the ladies on reception to the dental nurses.
Perth, Jul 2022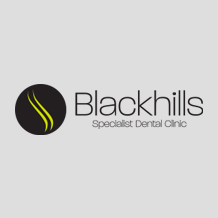 DW
Following recent implant treatment at the Clinic, I would like to thank everyone concerned. The whole team provided a friendly and welcoming environment which helped make the whole implant experience very relaxed and completely pain free.
Paul Stone provided the highest standards of care and treatment.
I would heartily recommend the Clinic to anyone contemplating implant, or related treatments. My experience was truly amazing and the great results a Dental game changer.
Perth, Jul 2021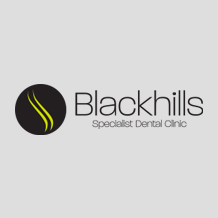 PC
I write to thank you for the treatment I received during my recent visit to your Clinic to have two implants placed in my lower jaw. The pre-treatment, treatment and post treatment care afforded me instilled confidence in both you and all of your team. I never look forward to 'the dentists' however I was always relaxed and comfortable in your Clinic.
I would commend your Clinic to anyone considering implants and the difference between a dental plate and implants with respect to my quality of life far outweighs the cost and time expended.
Once again, thank you.
Dundee, Jun 2021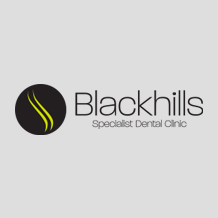 DM
I am very grateful to the staff of Blackhills Specialist Dental Clinic for their skill, knowledge and high level of customer care. I have been on a long journey to halt the severe dental problems I was experiencing due to gum disease, it has been a significant investment of time and money but for me it has been well worth it.
I have been treated by Marilou Ciantar, who sensitively guided me through periodontics treatment and expertly carried out extensive implant treatment. At every step she explained what the treatment involved, the cost and gave me the confidence to proceed, without any pressure to continue. I am in awe of her immense skill and expertise and indebted to her for the care she showed throughout the process. The extent of the problems I was experiencing and the treatment needed was daunting but, thanks to Marilou, I am able to smile again.
Adela Laverick is another perfectionist, ensuring that the bridge and the dental implants she fitted were not only extremely comfortable but also looks natural and function perfectly. Her attention to detail has allowed confidence in my appearance to return and ensured that I was entirely satisfied with her finished work.
I feel that we, who live in Central Scotland, are so fortunate to have Blackhills Clinic, with such skilled and dedicated team to address complex dental problems like I have suffered from. Although the cost is significant for someone like me, on a modest income, I feel the treatment was very good value for money and well worth the investment to ensure the good health and confidence I am and will derive from the work done there.
Perth, Jun 2021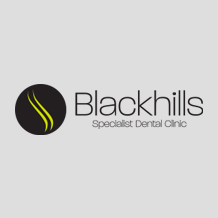 DF
Dear Paul and Graeme,
I thought I would write to complement you on the treatment I have received over the last seven years. As you know when I first arrived I was fairly clear about the need to appraise the declining state of my teeth and remove all my crumbling teeth. I was also certain that dentures were not something I wanted. On taking time to assess, you set me up with treatment to establish six implants in the top and four on the bottom. You were keen to extend the life of six teeth at the front of my mouth. I then had further treatment on one of the six remaining teeth when an abscess erupted. The treatment then equipped me with a fifth implant which completed the set. My final four teeth eventually were removed, after they proved some failure and this during the stressful period of COVID-19. Indeed the removal gave Graeme some challenging moments. It did however move forward well with Graeme using the latest implant to bridge to others, thereby reducing further difficult surgery. Throughout this time and in particular over the last two years it was very helpful to be able to contact your out of hours service. Overall great customer service and this is evident too with your dental support staff and reception staff. First class team and very oddly I look forward to the journey to the clinic for my appointments - bizarre in fact given the amount of dental surgery and recovery I have had. Most importantly I have had top class dental treatment and wish you both all the very best in your practice.
Stirling, Aug 2021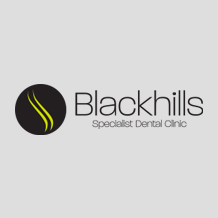 CH
Having another implant was an easy decision to make as the failed upper tooth would not take a crown and to keep eating and smiling as comfortable as before I knew I had to return for another implant. The previous two had made life normal again after struggling with crowns that did not last.
Again my experience at Blackhills went very well. The reception staff made me feel welcome and nothing was too much bother. You remembered me from before and explained how the procedure had changed slightly and what to expect this time. Again the surgery was pain free and the post in and covered in no time.
As I get older it is really comforting to know that I don't have to be embarrassed by large gaps in my teeth and will enjoy my food without worrying about the ability to chew. It is money well spent and I will certainly return should the need arise again.
Perth, Sep 2021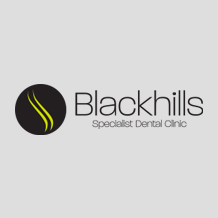 LG
Thank you for being such a professional, faultless team. You quality has been outstanding and I have already 3 friends enquiring about implants and recommended you all very highly and quite frankly as the best.
From start to finish, everyone has given me support, guidance, advice, dealt with my questions in a friendly and professional manner - you ALL made the process of getting a dental implant easy and most of all, smooth.
The implant has made me feel better about myself - not conscious of smiling anymore and has helped me with eating normally again.
I would highly recommend you all. I speak to anyone about the possibilty of dental implants - it's not cheap but so worth it. The process is not painful.
Stirling, Sep 2021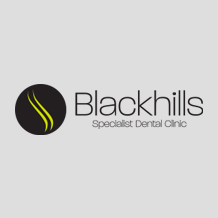 KW
If you ask most people what they are afraid of, many of them will say "going to the dentist".
Being treated in such a case, means that in order to feel relaxed, you must feel you are in expert hands and know that the person involved in your care is an expert in their field and will therefore take excellent care of you and involve you in the process by explaining the whole procedure to you. The person treating you must be empathetic and alert to your concerns. At all stages of my treatment, I was fully informed and felt part of the process.
The more you know and understand the procedure and why it is appropriate for you and the more expert the dental treatment, the less you have to trust. You just know you are in good hands because the person treating you is knowledgeable not only from their training but through their up to date awareness of current advances in their field.
I was treated by Paul Stone and Adela Laverick for a dental implant and a screw retained bridge. I also had a tooth removed by Paul Stone. He removed the tooth root by root, separating each root section and the removal left no gum swelling and no pain at all after anaesthetic wore off. I have never experienced with any other extractions performed in the past elsewhere. The implant and the bridge have been very successful and I am very happy with the way it looks and fits in with my other teeth.
I was given detailed aftercare advice and Paul and Adela also laughed at my jokes which helped to relieve any anxiety I might still have had. I am happy to recommend this practice to everyone and it was a real pleasure to be looked after by them.
Dundee, Jul 2020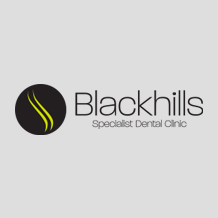 CM
I am finally writing to thank you for your care and attention and to say how very satisfied I am with my new smile. It has made a big difference to my confidence and physical comfort. If you may recall, I absolutely hated having to wear a partial denture and even after a few years I was no more used to it then than I was at the beginning. My mouth was always dry and uncomfortable.
The decision to spend what was for me a considerable amount of money was not an easy one but once made, I couldn't wait to start the process. Because of your good reputation, I had absolute trust and confidence in you. The implant surgery was completely painless, no bleeding or pain afterwards, no need for medication.
The next part after healing with my own excellent dentist went smoothly and effeciently and a great result.
I would definitely recommend to my friends that they follow my lead. They would not regret it. It is all about choosing the right people. I have had the most positive experience and could not be happier.
Thank you Paul for your care and to the team who are always helpful, friendly and ready to put patients at the ease.
Perth, Dec 2020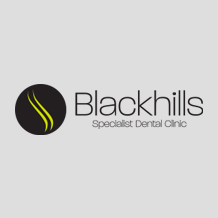 CW
As a relatively anxious patient, I found both phases were always carried out with extreme care and notice was always taken of any level of concern I was showing. I always felt I was receiving treatment of the highest order.
It was extremely helpful to have written explanation of every stage in the implant treatment as although everything was carefully explained during appointments, it was reassuring to be able to go over details at home.
I must also compliment the general care provided by the staff who attended Dr Stone and Dr Laverick and to the staff in reception, particularly as they had to contend with the previously unknown circumstances surrounding the Covid pandemic.
Perth, Apr 2021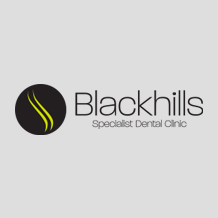 SM
After a fall at the beginning of the year which caused a crowned tooth's root to fracture and the tooth aside it discoloured from previous root canal treatment it wasn't easy coming to terms that I'd be losing two front teeth, especially when you're a big smiler in you mid-40s!
The option of a bridge wasn't presenting a great picture for me so my own Dental Practice referred me to Paul Stone & the Blackhills Team. They were exceptional throughout and I would have no hesitation in recommending Blackhills to anyone (even if it was a 3 hour round trip during a pandemic). From the initial consultation with Paul I was put at ease with an empathetic approach. Every step of the treatment plan was explained by him and then sent out to read through. Paul extracted my two teeth, then a further appointment six weeks later for the bone graft and my implant placed (accompanied with some 80s Rock) – yes the anaesthetic is a bit nippy (to be expected) but that aside there was no bleeding, pain or discomfort and no need for pain relief at all. My own dentist has now fitted my superstructure to the implant and I have my Hollywood Smile for Summer!
Yes it was a big investment but worth every penny to get my smile back!! Thank you Paul + the Blackhills Team <3
Inverness, Jun 2021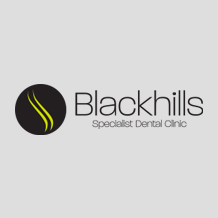 AG
This short letter is by way of a testimonial of the treatment I received from Blackhills Clinic for implant surgery.
My surgeon was Paul Stone.
I cannot speak highly enough of the care, both clinical and customer, that I received from Paul and his team. From the introduction to the final check up, even through the Covid 19 pandemic, the treatment could not have been better, nor more professional.
What impressed me the most was the communication, from the outset I was advised what was going to happen, the various stages that would occur and the associated costs. This was both verbal and written.
As the treatment progressed, at each stage I was again advised what would happen, given a chance to ask questions, advised how the procedures went ans what to do next. Following key stages I was provided with a care package, i.e. associated drugs, a guidance pack and helpline number if necessary.
Following the last stage I was sent a letter advising what had happened and what future care I should takre regards brushing and flossing my teeth to maximise the life of the implant.
If you are considering having treatment my advice would be to meet Paul and his team and see the facilites. You won't regret it.
Definitely a good investment of my time and money.
Perthshire, Oct 2020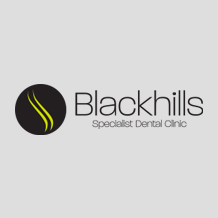 SL
Just a note to say thank you for your care and expertise during my recent dental implant surgery.
From the friendly professional greetings at the reception to the actual implant surgery including pre and post operative care. I was reasured and kept fully informed during my treatment also given all options under no pressure. As an added bonus I could choose my own music to relax me during surgery.
All procedures during (after anesthetised) and after were painless.
Stirling, Mar 2020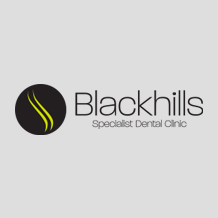 IC
Blackhills Clinic has been recommended to me by my own dentist to carry out specific, highly developed dental procedures.
I have found Blackhills Clinic to be exceptional in the following ways:
Firstly, their overall clinical and customer care is first-class - they are in constant contact in a very friendly way and are immensely talented.
Secondly, the work that I had done was extremely challenging and, in the end, has made a real difference to my well-being and general contentment.
Thirdly, these are expensive procedures but in light of the benefits over a long period of time it is money well spent.
Overall, I would thoroughly recommend individuals to embrace the services of Blackhills Clinic, Specialist Dental Clinic and enjoy the immense benefits, whenever the opportunity arises.
Dundee, Mar 2020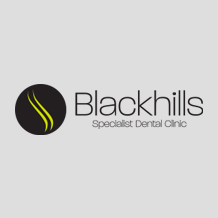 JH
I am pleased to recommend Dr Laverick, Dr Stone and all other staff at Blackhills it was very professional with a friendly and caring approach.
Every element of the treatment was carefully explained and carried out with no pain and only minimal discomfort whilst extracting the root which could not properly support a crown.
Some time ago I had my first implant by another dental practice, an experience which was less than satisfactory and made me delay longer than I should have to have the second implant. Fortunately, on this occasion I took the time to get the right advise.
Again, thanks for the excellent care and attention throughout my treatment and aftercare.
Stirling, Jul 2019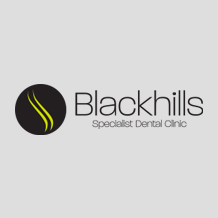 DM
Dear Mrs Laverick,
I apologise for not writing before now to express my thanks for the implant treatment I received in 2018. The clinical and customer care I received from you, Dr Stone and all the other staff I came in contact with was very professional.
I must admit before having the treatment I was very apprehensive, however I am now so glad I went ahead. I no longer have teeth failing or a partial denture sometimes coming out when I eat. Since having my upper teeth removed and the implants and fixed bridge fitted, I can now eat anything. My mouth is healthy and I can smile confidently. I would advise anyone considering implants to go ahead. It is the next best thing to having your own teeth.
Once again, many thanks for the excellent care and attention I received from the beginning of my treatment right through to the aftercare.
Fife, May 2019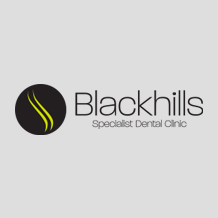 MM
Thank you so much - my smile looks so much better and I feel so much better smiling!
I want to thank especially Dr Paul Stone for his professional yet understanding and kind manner - as I was very scared but I can say that it was made easier by Dr Stone explaining everything in a way I could understand and also the fact that I didn't feel a thing! The instructions for the after treatment were excellent too so I knew exactly what to do plus I knew I could phone them anytime to ask something.
I can thoroughly recommend Blackhills and would say to anyone who is thinking of treatment to definitely go ahead.
Perth, Apr 2019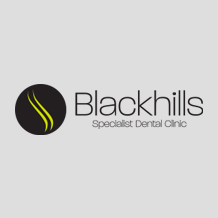 JW
This has been my second time at Blackhills and the level of care provided continues to be of an exceptionally high standard. I could not make any adverse comments during the whole process. The Clinic feels to have a family approach to its business with all staff very friendly and courteous. I would be more than happy to recommend others including friends and family who may require your services.
The difference the treatment has made is immeasurable both in my appearance, self confidence and eating ability. I look forward to eating meals once more without the need for a denture.
Cowdenbeath, Jul 2019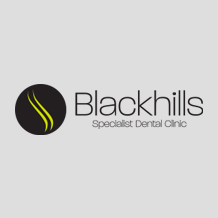 Anne - Aug 19
Thank you very much for the care and attention I received recently from Paul. I had 3 implants following 4 extractions. I originally went for my consultation a year ago but I kept putting it off. Despite working in a dental practice I am not the best patient. I had no need to worry though, I felt no pain and despite the difficulty of the implant procedure I had no pain afterwards which was amazing.I am now looking forward to getting my bridge in a few months, having a new smile and being denture free. I would highly recommend Paul at Blackhills.
Perth, Aug 2019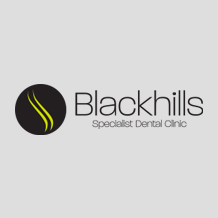 MR
Just a short note to say thanks, I had my new tooth installed today!
I was impressed by the care and professionalism of care given, on every visit.
On the first visit, the cost and treatment plan was explained. At every stage of the treatment, you took the time to ensure I understood what you were doing, why, possible challenges and the likely outcome.
The treatment was delivered on time, on budget and no surprises.
I am now the proud owner of an implant and new tooth. My only regret was not doing this years before.
Perth, Apr 2019