Apicectomy or Peri-radicular Surgery
A surgical procedure to remove the infected part of the root tip.
Apicectomy or Peri-radicular Surgery
Peri-radicular surgery, also known as an apicectomy, is the removal of a small part of the root end. This is carried out when there is no need to remove the existing root canal filling (see "re-root canal treatment"), and the restoration is a good fit.
Treatment:
Local anaesthetic is always used to numb the tooth and surrounding area. A small cut is made in the gum to gain access to the infected root tip. The aim of the treatment is to remove the infected root tip. Sophisticated surgical instrumentation is used to gain further access to the root tip, which allows the removal of the infected part and to make space for the root-end filling. The gum is the finally stitched back into place. Your tooth will look the same as before treatment.
We allow 1 visit of 90 minutes to complete this procedure, then an appointment to remove the stitches 7-10 days later.
Aftercare:
We advise the use of a mouthwash containing chlorhexidine which acts like a chemical toothbrush (we will provide this for you). It is also necessary to avoid cleaning the area with a toothbrush until the stitches have been removed.
Is it painful?
It should not be painful during treatment, but you should expect mild discomfort for 2-3 days afterwards. This is best managed with a simple painkiller such as Ibuprofen or paracetamol.
Alternatives:
There are no alternatives if you wish to retain your tooth. The only other option is to have tooth extracted. This will leave a gap which you might be happy to accept, or you may want to look at options to fill the gap, which could include a denture, bridge or implant.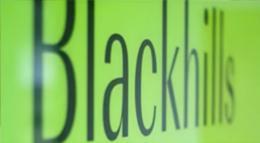 Patient Resources