Dentures
Dentures are one the most predictable ways to fill spaces.
Dentures
Dentures are one the most predictable way to fill spaces. Some people manage well with dentures and do not need to have further treatment. Dentures can be either "full" (replacing all the missing teeth in one jaw) or "partial" (replacing just some of the missing teeth in one jaw) and made from either "acrylic" (plastic) or "cobalt chrome" (metal).
Although dentures can be made by your own dentist sometimes cases can be very challenging, requiring the help of a Blackhills clinican who often has additional experience and skills to help improve the fit of the denture.
Treatment:
Several appointments are required with the specialist to make the denture.
Initial impressions (moulds) are taken and sent to the Dental Laboratory

Wax blocks are requesting which will help record the way you bite together. The colour and appearance of the teeth are discussed and selected with you at this appointment

Try in of teeth is completed and if happy the denture can be sent away to be processed and completed. If not, changes can be easily made at this stage, but this will require an extra appointment for a retry. It may take several visits to get appearance, fit and function correct

A review appointment is required approximately 2 weeks later to check the denture.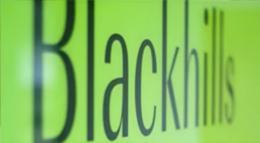 Patient Resources